Hello Gorgeous!
Bitsy Bridal is officially a year old! We have been serving local and out-of-state brides since July 2016 and the time has gone by insanely quickly.
Realizing we hit the year mark has made us start to reminisce about our beginnings. The very first of our Bitsy Bridal styled shoots was a collaboration with a venue that we are lucky enough to have just across the street: Cactus and Tropicals. Most of our styled shoots usually feature one or two gowns but as our debut into the bridal community, this shoot feature several gowns from our original collection.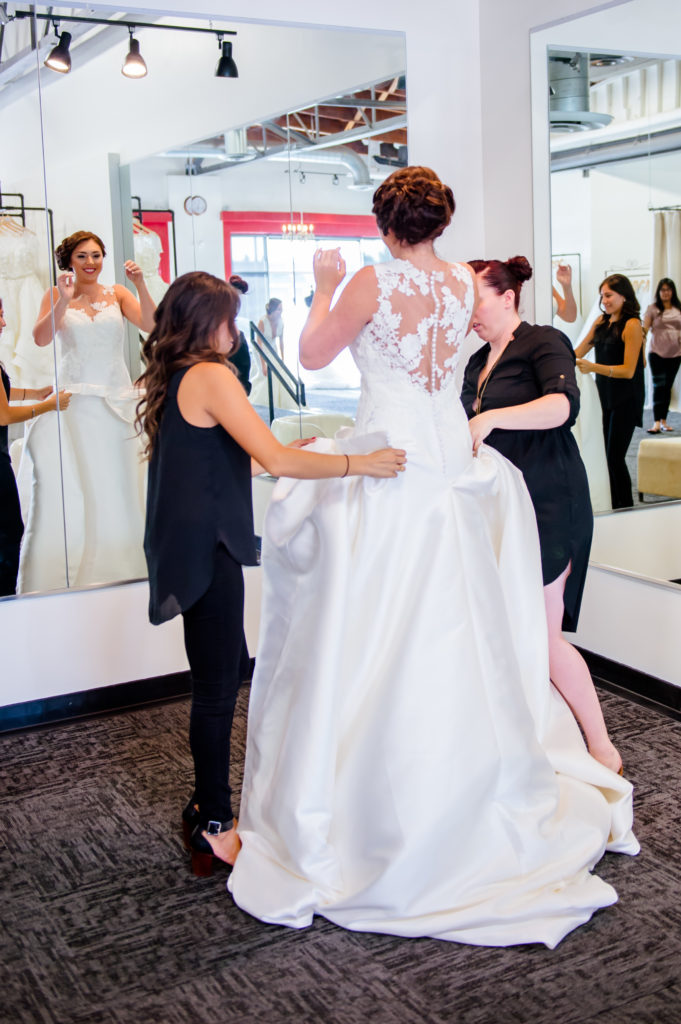 Our photographer and AMAZING models did such a stellar job showing off our beautiful gowns.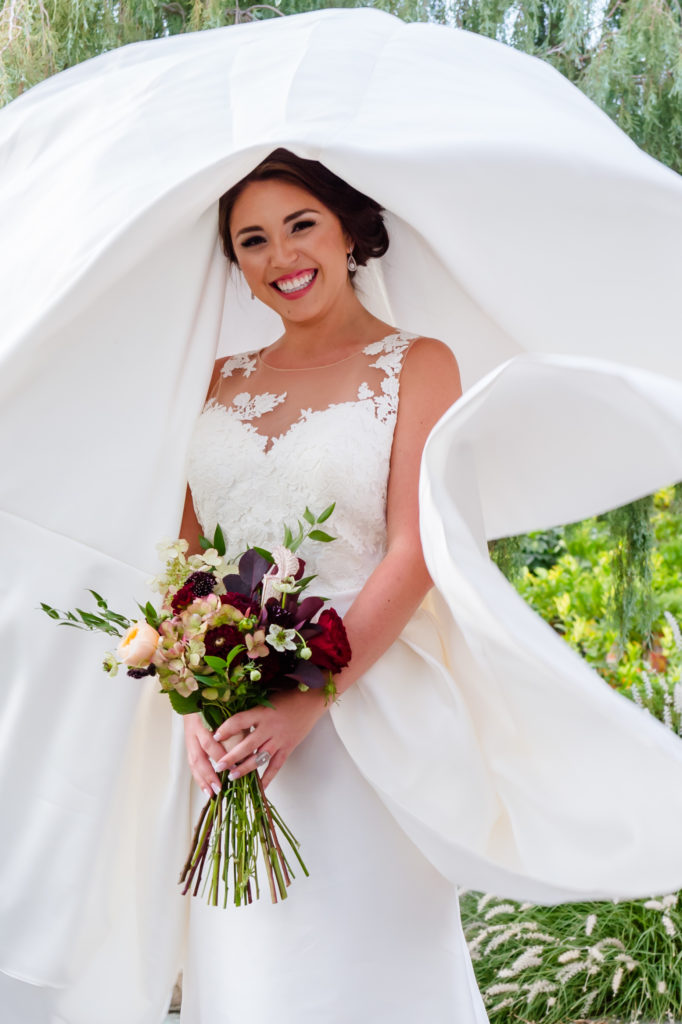 The floral design at Cactus and Tropicals was spectacular!  Such a gorgeous, earthy background for a fun summer shoot.
These shoots may look like a piece of cake ….. hehe…..  but in reality they are the culmination of many people putting in 14-18 hour days. Artists putting their hearts and souls into their work and dress experts like us agonizing for hours over keeping a $3,000 dress made of silk mikado out of the dirt. It's pure chaos and it feels like it will never end, but it is 100% worth it when you see the finished product.
Since this was our first shoot, all hands were on deck! Look at our rock star Operations Manager, Pam, running to take care of business!
This shoot was such a good start to our first year. It was a ton of fun and  truthfully that is what we are about. Having a good time and getting the bride her dream dress: whatever it takes!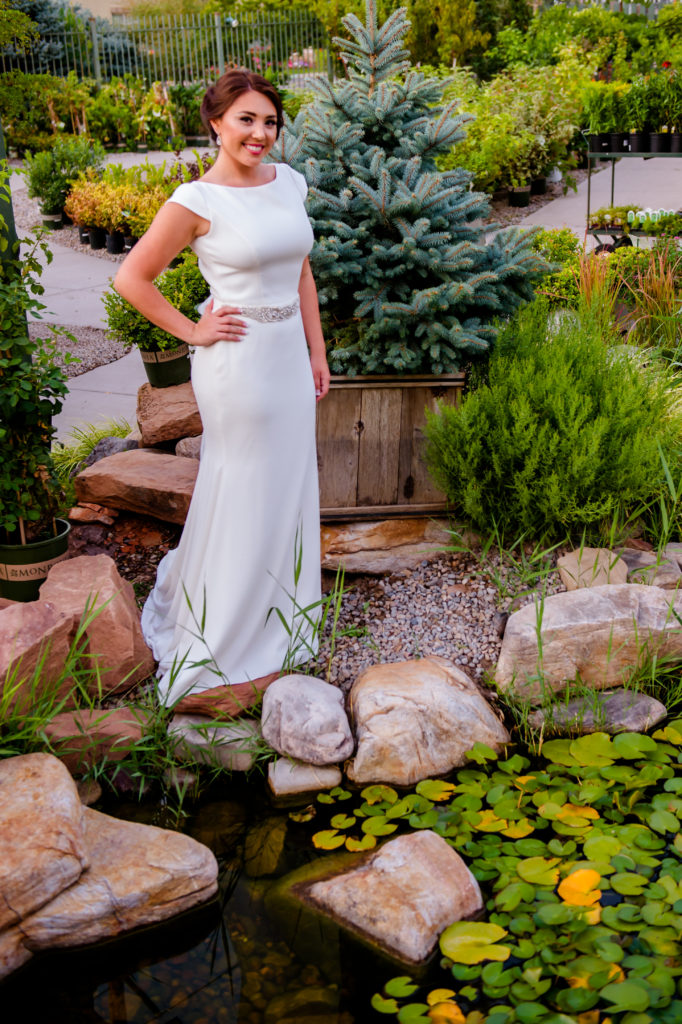 As always ladies, much love!
Until next time,
Becca
Photography: Smyer Image
Hair: Faith Hoggan
Filmography: Forevermore Films
Makeup: Heather Shelton
Dresses: Modest Mon Cheri, Mikaella, Aire Barcelona, Alyne by Rita Vinieris
Florist: Cactus and Tropicals
Paper Suite: Weddings by Eccentricity
Cake: Carrie's Cakes
Jewelry: JBrooks Jewelers