Making it Modest!
So, you are a bride who needs her gown modest. Everywhere you go you see the same thing over and over, and think to yourself "Why does it all look the same and why can't being modest look awesome?"
Well, I am here to tell you that we make it awesome with our fabulous alteration team! Let me show you!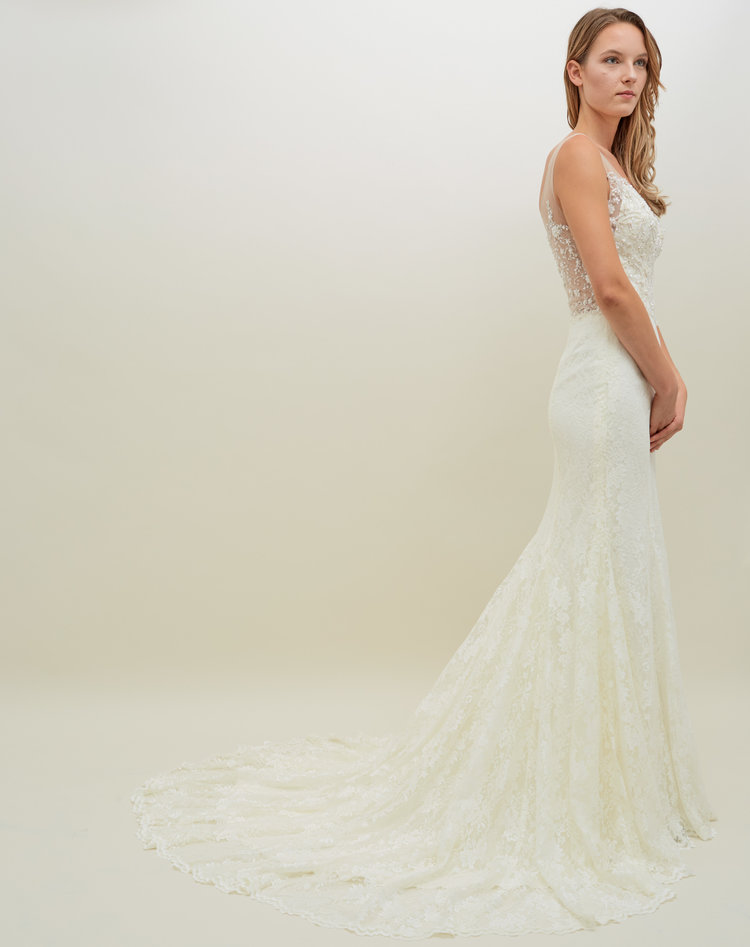 This gown is called Idella by our beloved Kelly Faetanini and it is absolutely stunning, but for those who need it modest its not exactly ideal. Our fantastic alteration team did a fabulous job at building up this gown to keep is gorgeous nature with just a bit more coverage.
Who says modesty can't be dazzling!? We brought the hand beaded detailing up through the back and into the cap sleeve and filled in the more see-though front of the gown. Alisha Hammond did an amazing job at capturing all of the beautiful and seamless detailing we used in her photography!
This is just a one example of the amazing work our alteration team has done for modest brides, and what they can do for you! If you're loving Kelly Faetanini and her fabulous gowns we have highlighted in our recent blog posts, like the one about wedding colors, then don't worry about modesty! Kelly has decided to design and create modest tops just for us and our beautiful brides!
Give us a call or schedule an appointment here so we can help you find a gown you absolutely adore! While you're there, check out our fabulous collection from amazing designers! Don't forget to check back here for some more tips and tricks to help you on your bridal journey!
See you soon!
-Stacie