All about what makes a gown so pricey
A question I get from many brides and their mothers is, "Why is this dress so expensive?" Some brides are shocked when they find out that a gown with little-to-no detailing costs more than the gown with all of the tulle and beading in the world. Here is a breakdown of the 4 things that go into making an expensive designer gown. Hopefully, this can help clear up some confusion about gown prices.
DETAILING
As mentioned before, sometimes the detailing isn't the most costly aspect of a gown – but that doesn't mean it doesn't contribute to the overall price.
There are many different types of lace, beading, appliqués, and shimmer. All of them can vary in complexity and quality. If a dress has designer-unique detailing, like this caviar beaded gown from Tara Keely, it is going to be more expensive.
The same goes for lace and other detailing.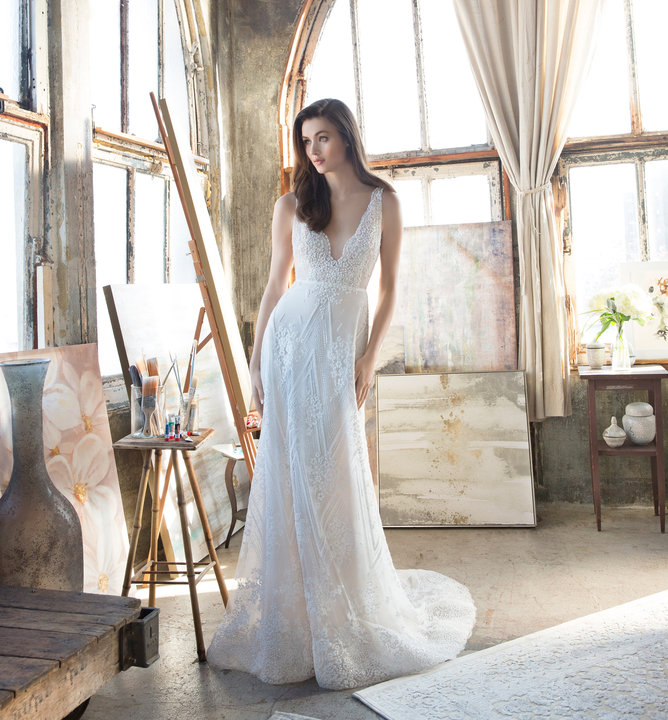 FABRIC
Fabric is one of the bigger factors that plays into the price of a gown. Polyester tends to be a cheaper fabric than silk crepe or silk chiffon.
So why isn't everything made in polyester, or other cheaper fabrics? The simplest answer is that different fabrics create very different looks, and frame your shape in different ways.
For example, silk crepe by Mikaella is a natural fiber that hugs the body, and drapes in a way that no other fabric does. The fabric is one of the first signs of high quality. The quality of the fabric definitely determines the price.
DESIGN
Something that not everyone considers when looking at a gown is the designing that goes into it. To create the unique shape and fit of a gown, a lot of time and thought must be put into the design.
More expensive gowns will have a more calculated pattern that deliberately showcases certain aspects of the figure. This is especially apparent in minimalist styles, like those by Amsale.
Remember, "less is more," but less is more difficult than it looks. Every line and seam in the dress is purposefully placed to create the effortless-looking shape that you love. The time and talent of our designers is very valuable, and truly transforms a gown, from a blob of fabric to a work of art.
DESIGNER
Last, and certainly not least, is the designer. Every designer has their own invaluable style and creativity. However, much like other areas of fashion, the name behind the creativity is important too.
Because designers like Lazaro and Hayley Paige have made such a big splash in the bridal world with their designs and innovation, they can charge more for their gowns.
There is nothing more amazing than hearing that someone was able to purchase a gown from THE designer. The status of the designer is another factor that can lead to a gown being more expensive.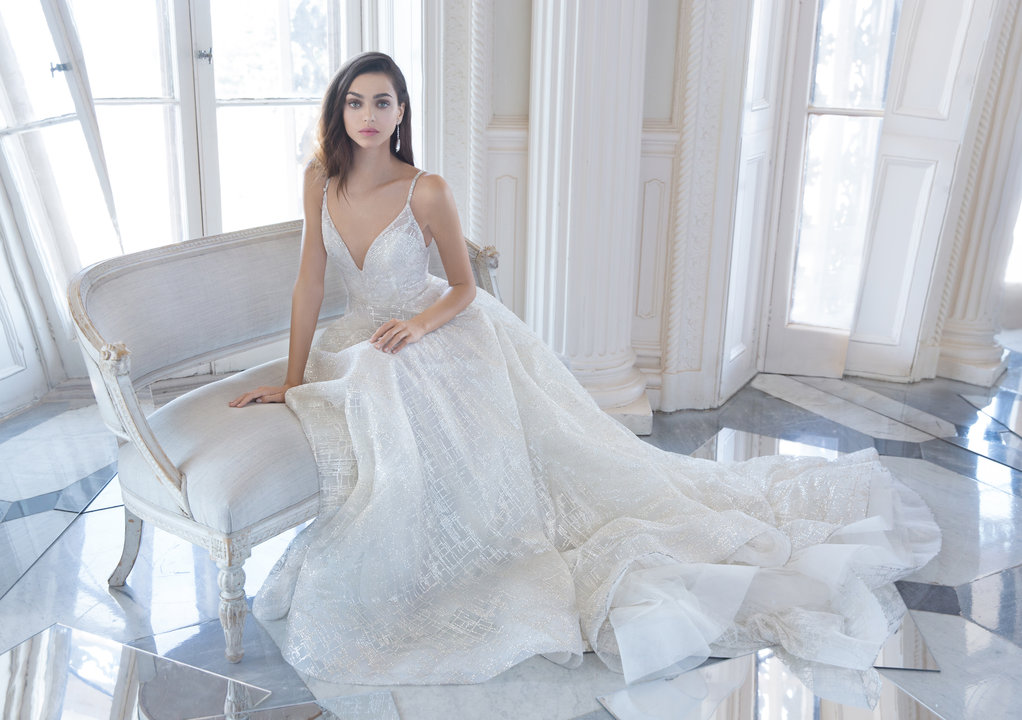 Hopefully this can shed a bit of light on how gowns get so expensive. When it comes down to it, the quality and craftsmanship determines the price.
It's always a good idea to keep this in mind when planning your wedding, and thinking about how you want to feel and look in your gown without breaking your bank.
If you want to check out our beautiful, high quality gowns, call or book online to come in and try out our collection. Don't forget to check back for some more tips! While you wait for next time, check out our post on Alteration Terms, for when you find the dress of your dreams!
Until then!
-Stacie