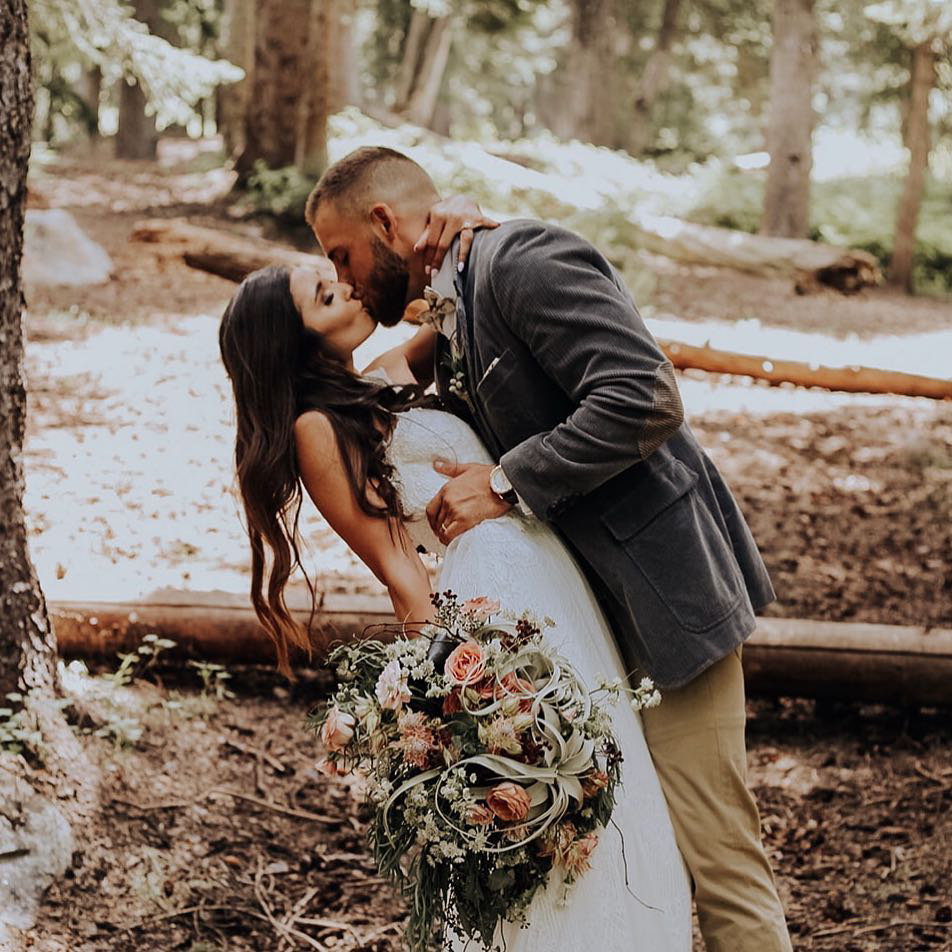 Meet our real #BitsyBride, Abby. Abby found her perfect wedding dress here at Bitsy Bridal in Salk Lake City, Utah. She wore a lace tulle wedding dress on her special day. (To see more Bitsy Brides, click here)
Abby's perfect wedding gown has an A-line shape, and means that the bodice is fitted and the skirt flows out at the waist. Tulle is a great textile to use for an A-line wedding dress because it holds its shape without being too puffy, closer to a ballgown. However, it offers a similar level of flattery as a ballgown because it draws attention to the bride's waist. Abby's lace tulle wedding dress did that while exemplifying elegance.
Abby's lace tulle wedding dress is fanciful and graceful, but it is whimsical and fairytale like. It is her perfect wedding dress, and the perfect wedding dress for her woodsy outdoor wedding ceremony and her woodsy outdoor bridal pictures.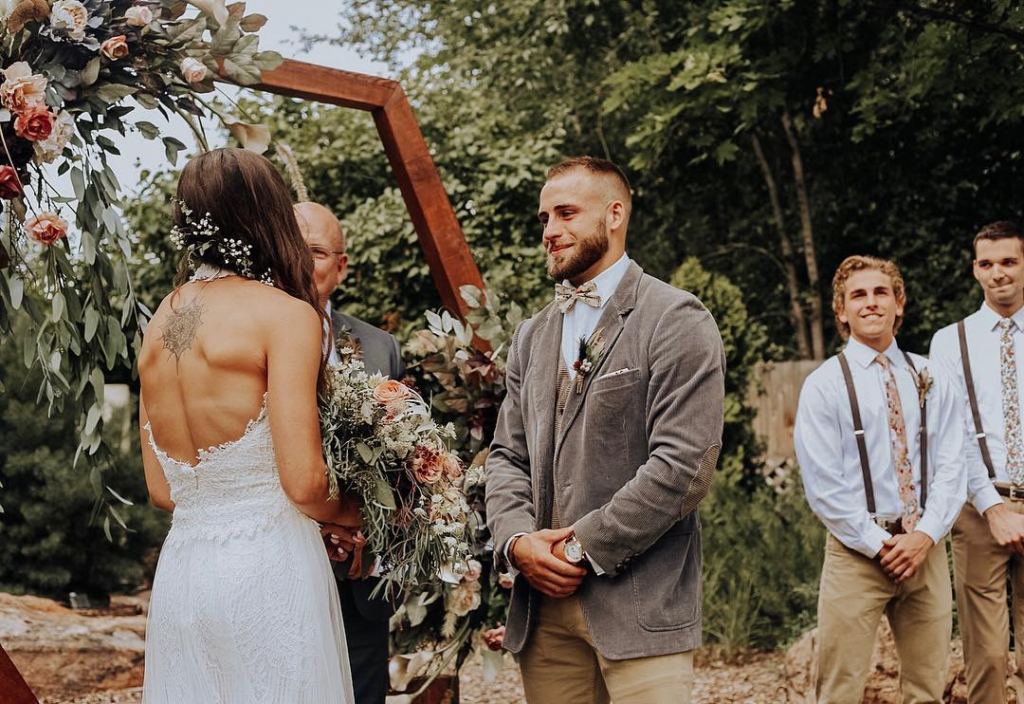 Our team is excited to help you find your perfect wedding dress! Click here to make an appointment at Bitsy Bridal! ❤