Meet our Bitsy Bride, Lauren.
This gorgeous bride wore "Elsa" by Lazaro. Lazaro does an incredible job with heavy beading and glitter fabrics. Elsa embodies this work perfectly. Lauren worked with our in-house alterations to create her very own modest Lazaro gown.
Elsa begins as a sleeveless ballgown in a stunning checkered net glitter fabric. The sculpted v-neckline and natural waistline together create a delicate bodice. This compliments the low scoop back very well. Finally, the spaghetti straps are detailed with crystal embellishments This look is finished off with a chapel length train.
Take a look at how Elsa began.
Creating a modest Lazaro
Lauren was wowed by the sparkle of this dress and knew it would fit perfectly into her princess vision. She began working with our in-house alterations team to make sure this gown would be temple ready. Firstly, our seamstress began by removing the bodice and recreating a brand new look. This included changing the neckline into a higher v-neck and completely filling in the back. Then, we added long sleeves to the bodice, which came to a point just below the wrist bone. Both the neckline and the sleeves were finished off with a pearl trimming. Lauren added a cummerbund in the same fabric to extenuate the smallest part of her waist. Finally, the entire look was tied together with crystal buttons that followed the length of her gown.
Lauren accessorized with a sparkle necklace and earrings. She decided to amp up her fairy-tale look by adding sparkle shoes and a matching tiara. Finally, she added a customized cathedral veil made out of the same fabric as her gown. Lauren truly looked like a princess come to life during her wedding day.
Kendra Bird Photography captured Lauren and this stunning modest Lazaro at the Salt Lake Temple and The Grand America Hotel downtown.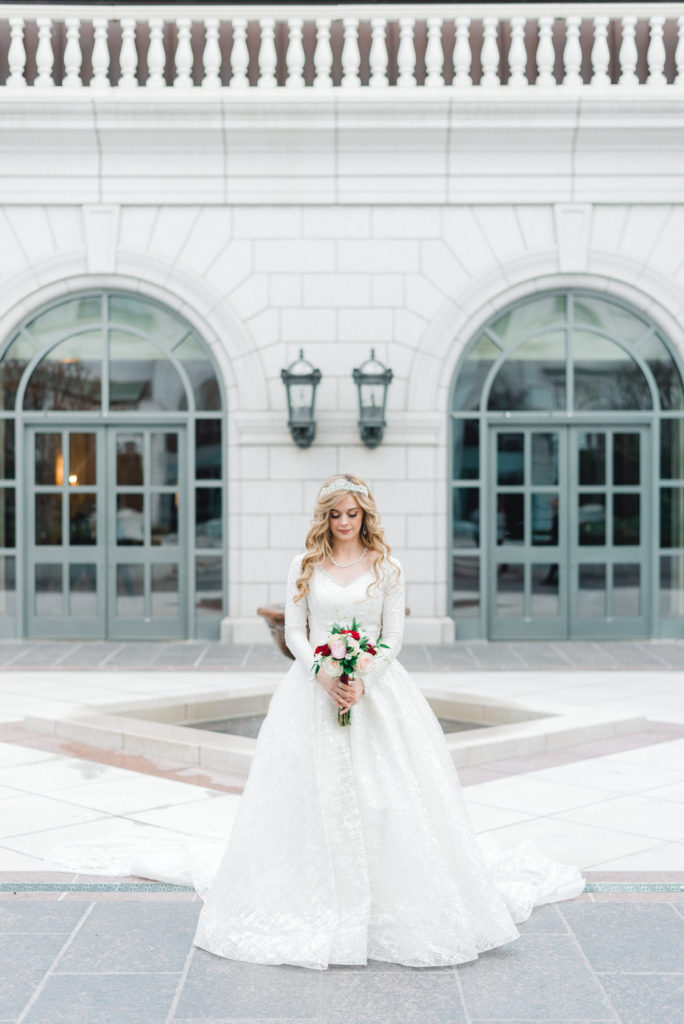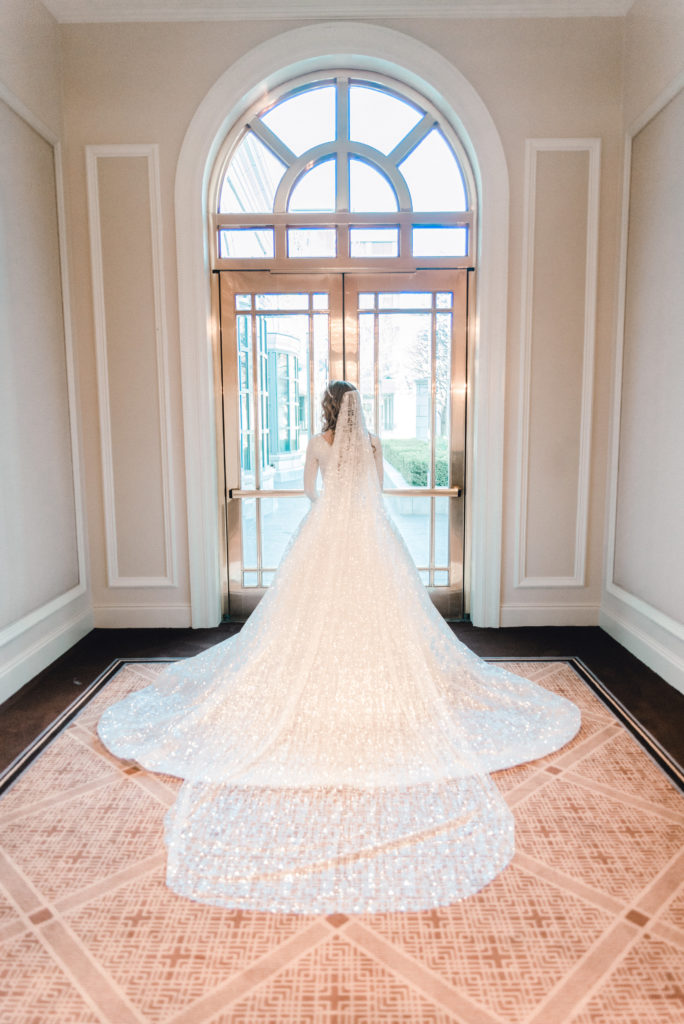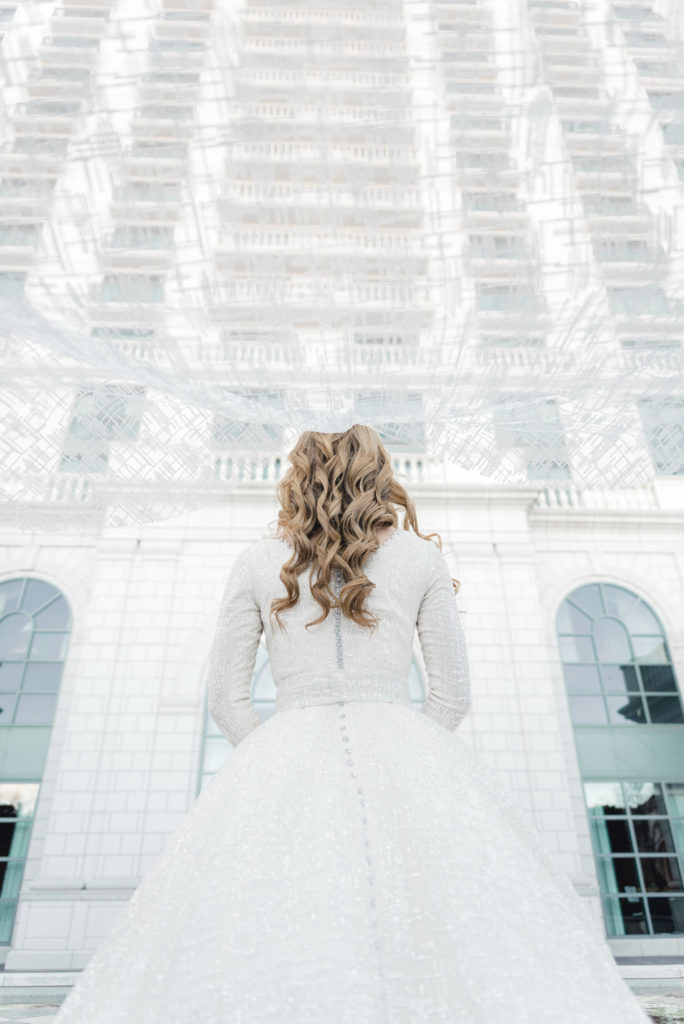 Schedule an appointment to see our Lazaro collection, or to discuss your modest needs.
-Aubrie