Meet our Bitsy Bride, Hannah.
This wonderful bride wore Renee by Ella Rosa. Kenneth Winston designs the Ella Rosa collection. Similarly, this collection holds the same design integrity as the couture collection. Renee shows the beautiful work Kenneth Winston does. Hannah added to the beauty of this gown by adding modest long lace sleeves.
Renee begins as a column gown with a floral lace pattern throughout. The v-neckline is edged with a floral scallop that continues up into the sleeves. The cap sleeve is created on a see through mesh, which follows into the back. This same mesh is used to give the illusion of an open back. The beautiful floral lace edges the back opening. Buttons finish this look, and run down the length of the back to the middle of the skirt. In addition, Renee comes with an optional belt, that adds a bit of sparkle to a classic gown.
Take a look at how Renee began.
Hannah worked with our in-house alterations team to build up this gown to be temple ready. Firstly, we began by filling in the see through back with ivory lining. The beautiful floral lace and buttons were still visible with this change. Our seamstress reconstructed the cap sleeves to compliment modest long lace sleeves. We added floral lace to the shoulders, which trickled down and throughout the sleeves. Finally, to finish off these lace sleeves, our seamstress added lace edging around the wrist bone. Hannah opted to wear the beaded belt during her bridals, which added a beautiful sparkle to her photos.
Maddie Jeppson Photography did a beautiful job at capturing this bride in her Capitol bridal shoot.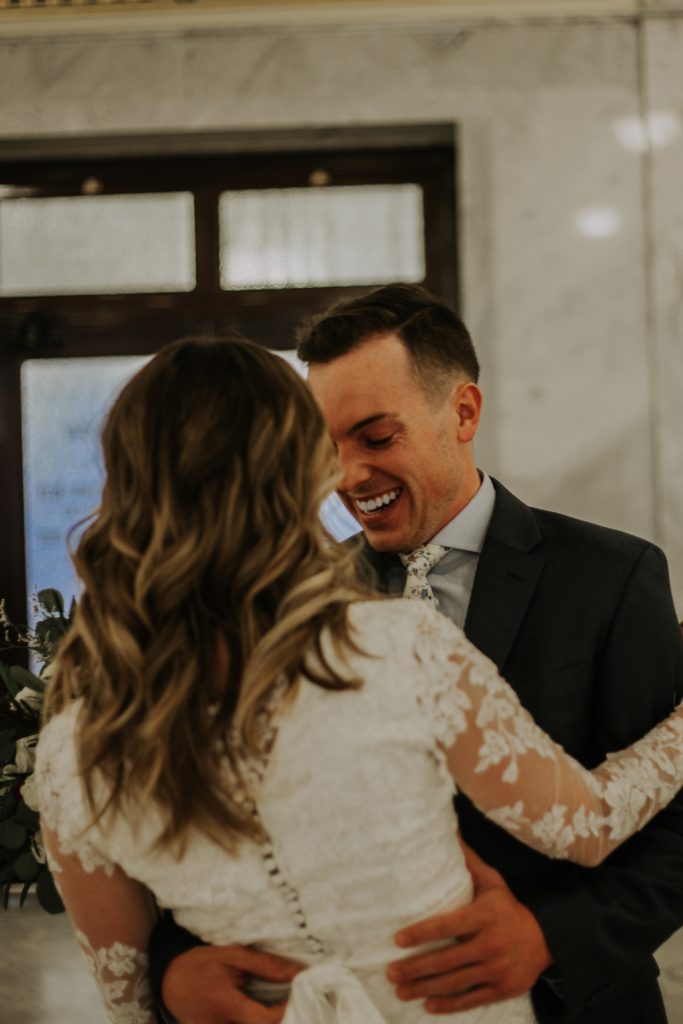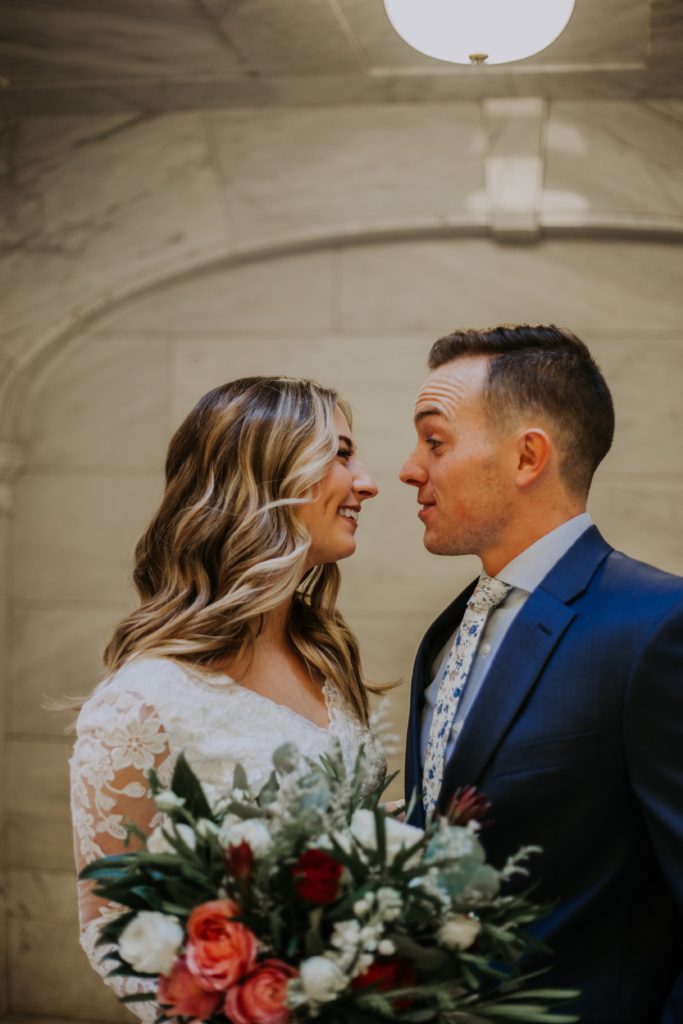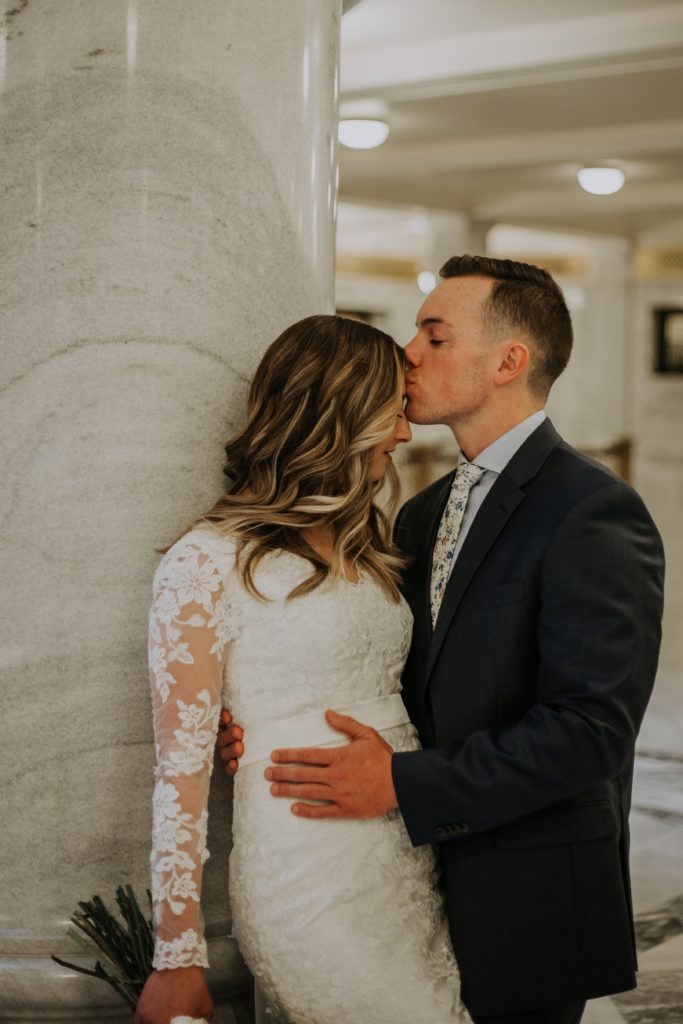 Schedule an appointment to see our Ella Rosa collection, or to discuss your modest needs.
-Aubrie