Will You Go Trendy or Traditional?
Fashion Week just took place in the beautiful NYC, and most of the new Fall and Spring collections have been released! We are living for all of the trendiest new bridal looks out there, and thought we would showcase some of our favorite designers, who are leading the pack in innovative design trends.
SAREH NOURI
Sareh Nouri
is always on trend in her own way! She has perfected the beauty of the blue dress as well as other
colored gowns
.
Below, we have a pink version of the gorgeous "Peony", featuring a clean, minimalist mermaid cut, and the ivory trumpet gown, "Paulina," both leading designs in the trend of bow back trains.
And her newest collection is springing with beautiful blossoms!
The ever chic Hayley Paige has taken up fabulous florals in her fabrics as well!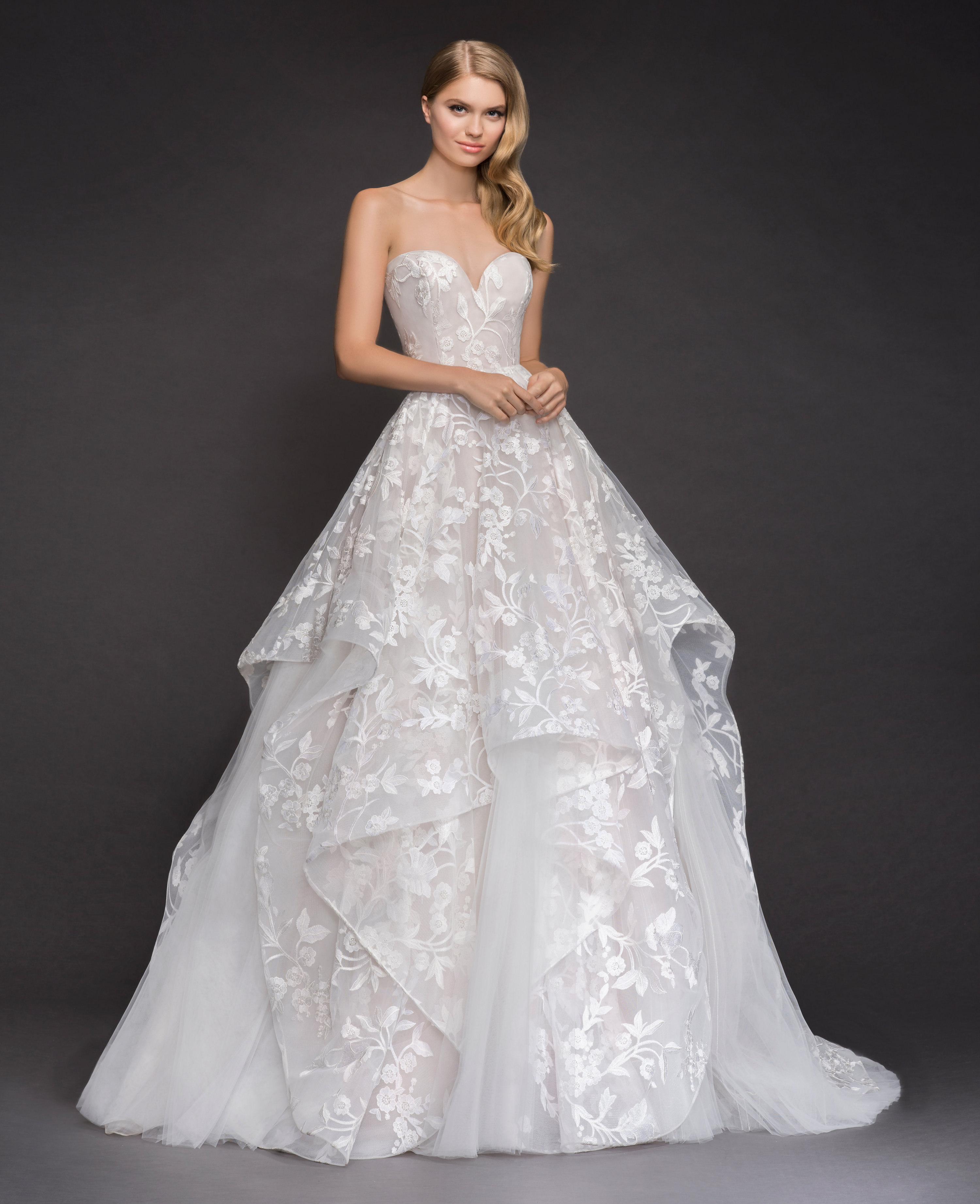 She has also taken on the high and mighty neckline.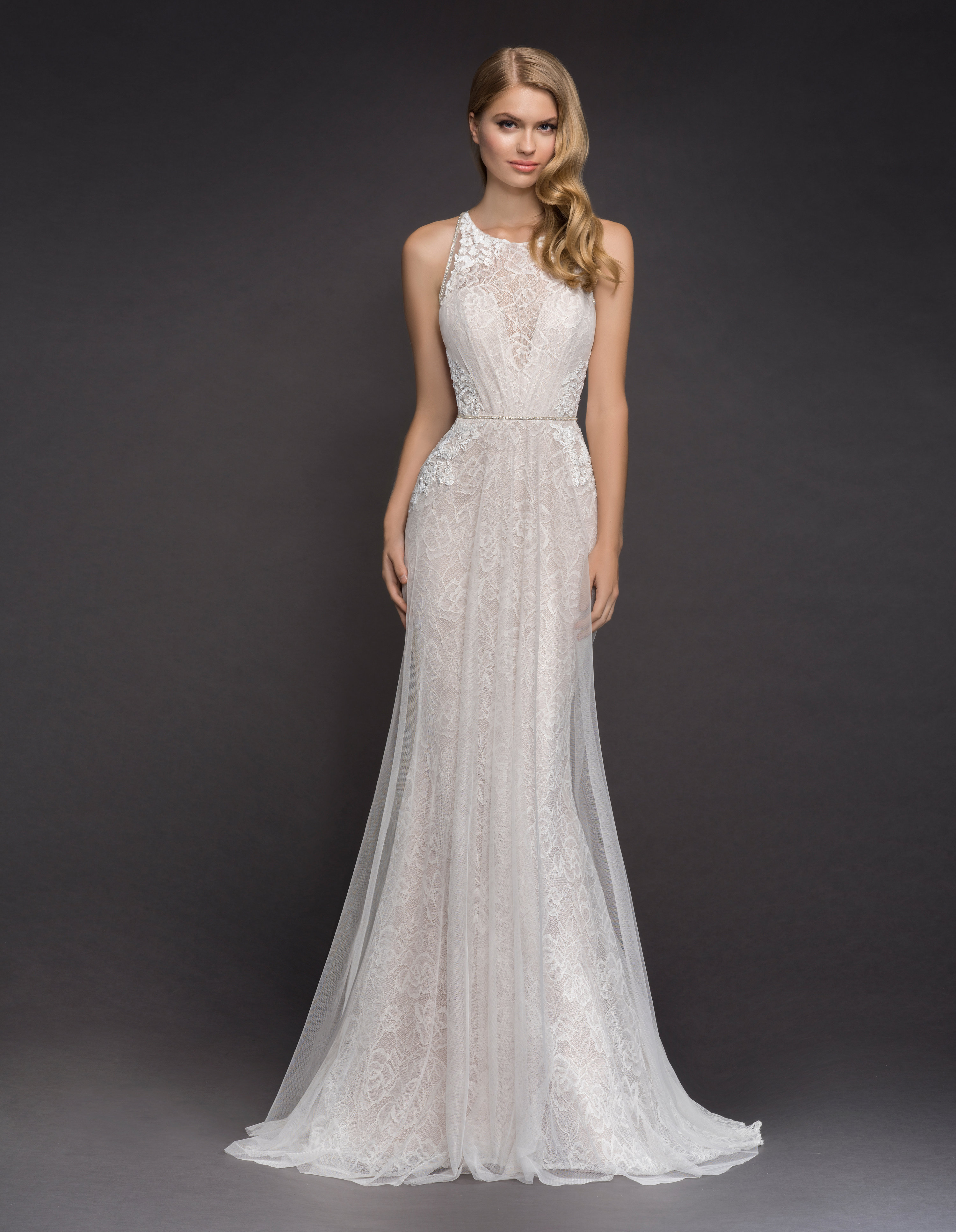 Kelly is the new mistress of off the shoulder sleeves!
And she has embraced a bold color in bridal: Black!
This noir nightingale also alludes to the very high fashion statement of fringe for days!
Even the man of glitz and glam is following the trend of minimalism in his own way.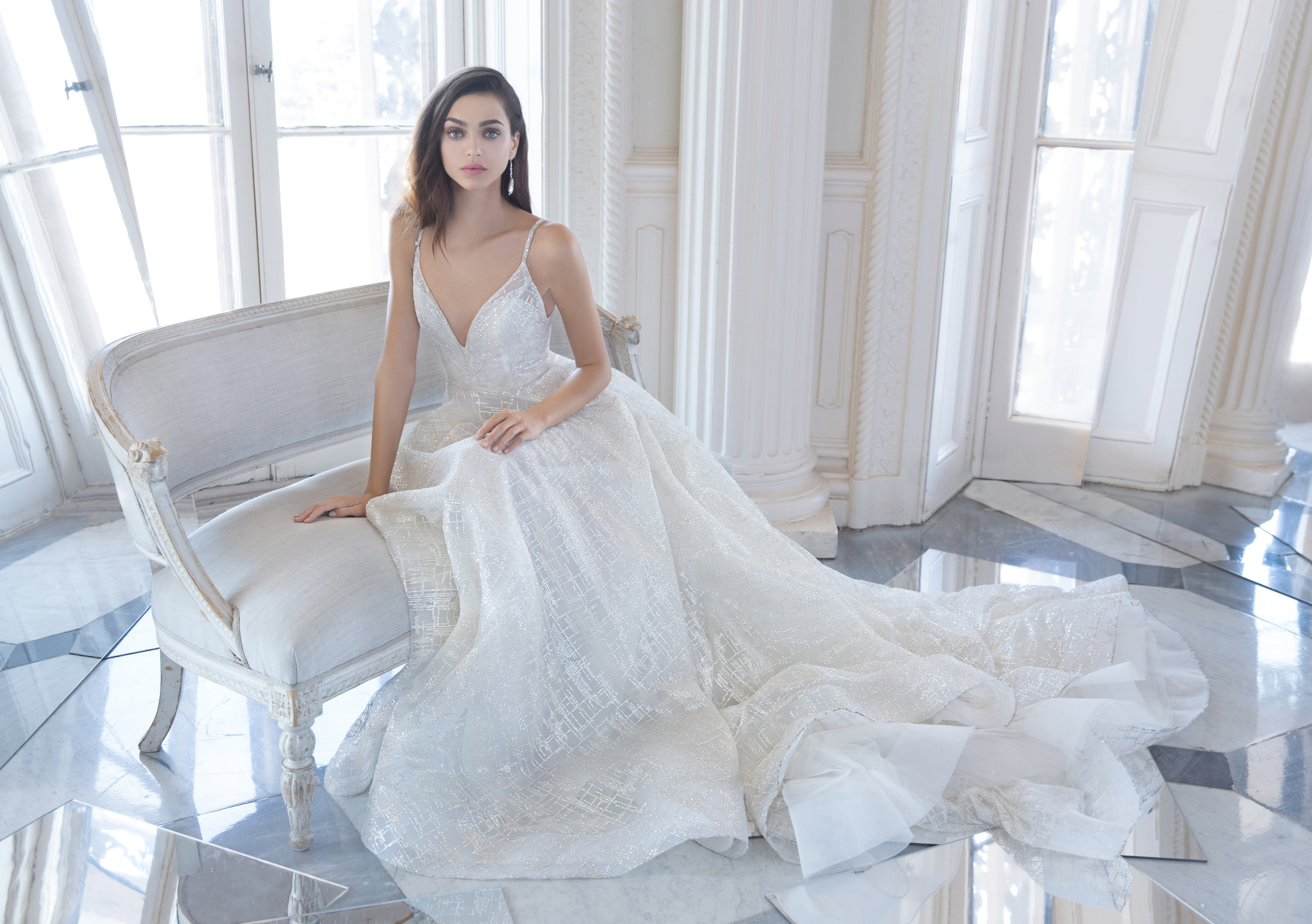 He has also been playing with florals too!
All of our designers, even those not here, have been updating their lines and styles and we are excited to share some of their beautiful creations with you! If you enraptured with some of these amazing trends in the bridal world give us a call or book an appointment online to see if you will love being on trend or if you prefer a traditional look! Check back with us for some more info on what's new in the bridal world and, while you wait, take a look at our recent post about Waistlines and our other post on Silhouettes to stir up some ideas about tres chic look on your special day!
Au Revoir Darlings!
-Stacie