Which Waistline Works for You?
A brief guide to what waistlines are out there!
Waistlines are key in helping to create the shape you want, whether that be a ball gown, mermaid, or even a column gown. Experimenting with waistlines in your search can help you find what flatters you and makes you fall in love!
Your basic waistlines are empire, natural, corset, and dropped. All of which can be created in a defined/fitted or moving style. These beautiful Rebecca Schoneveld gowns are a beautiful example of this!
A defined waistline is just as it sounds: it is defined by a belt, a change in fabric, a seam, etc. A moving waist is the exact opposite, there is still a clear waist but it is defined by the dress' cut rather than a defining element.
Empire
Falls right below the bust line along your ribcage
Elongates the body
Minimizes a small bust, draws attention to a large bust, flatters a medium sized bust
A dress with an empire waist will often (not always) hide your stomach and is sometimes popular for pregnant brides
This Amsale gown really showcases this cut in a modern and chic manner.
Falls at your actual waist: the indent between your hip bone and your ribcage
Flattering on most body types
Can hide hips and stomach without drawing too much attention to your bust
Most gowns will have a natural waist
This Tara Keely gown shows the popular and flattering natural cut!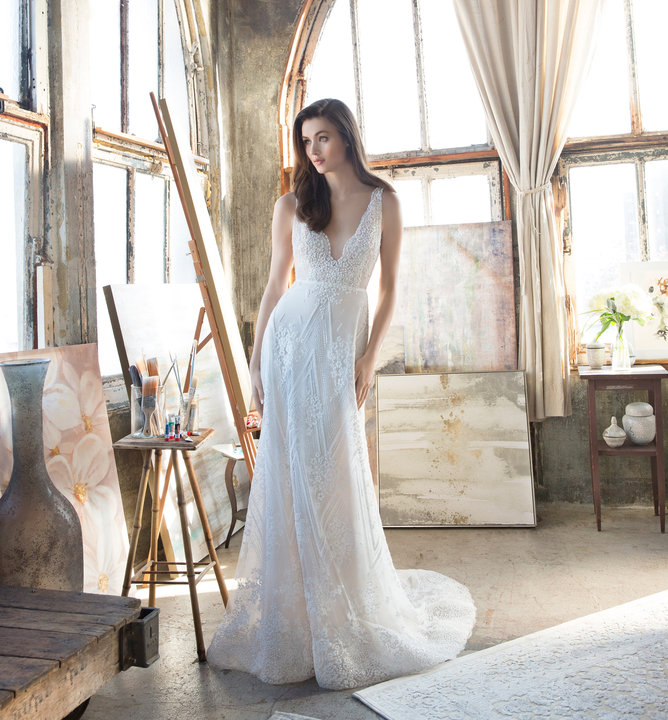 Corset
This waistline is usually overlooked and lumped into a category with either natural or dropped. But it is very unique.
Hits very close to your hip bone
Can "cut" a shorter frame and make them look childlike
Wonderful if you have long legs and a short torso
Shows off a flat stomach
Often paired with a corset (lace up) back
This Elizabeth Cooper gown is a good example of the corset look!
Dropped
Hits below your hip bones
Shows off shapely waist and hips
Lengthens your torso
Generally found in ballgowns or fit-and-flare styles
Hayley Paige does a beautiful job showcasing this dropped-waist mermaid!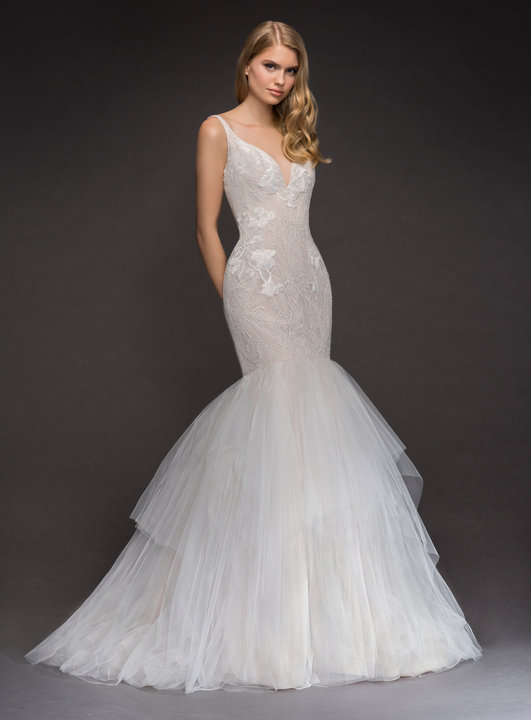 Never be afraid to try different waistlines! Who knows! You might run into something you never would have thought of before! Finding a gown in a process so have some fun and and try something new! If any of these gorgeous gowns and their designers caught you eye give us a call or schedule an appointment online to try on some different and flattering cuts! Check out our other helpful guides like inclusive sizes and bridal colors. Come back and check us out for more beneficial tips!
Best!
– Becca & Stacie